Ukraine is a big and wonderful country, so it is absolutely amazing destination for the trip. Every part of the country is exciting and its every region has the unique sights and landmarks. Eastern Ukraine is considered to be the industrial district but despite this its cities are very beautiful and have a lot of interesting places to visit. So in this article we will describe some attractions of eastern part of the country by regions.
Top destinations in eastern Ukraine
Kharkov region
Sharovsky Castle. Only an hour away from the city and you will appear in the territory of ancient castle surrounded by secrets and legends. It was founded in 1836 by the landlord who has received the farmstead from Catherine II. The castle attracts a lot of tourists by its majesty and Lovely Park where you can have a great relaxing walk.
Feldman Ecopark is the zoo located just in the forest not far away from Kharkov. It is one of the youngest natural parks in eastern Ukraine. It is very popular among the city residents and its guests. It is a great place to escape from the noisy city and to enjoy a real nature.
Krasnokutsky denrological park is the place where you can explore a high amount of different plants and trees, which are quite exotic for Ukraine. The park is more than 200 years, so some trees are quite old and the highest one is 46 meters. After walking in the park you can enjoy your time near the picturesque lakes and see famous Love Island.
Gorky Park is one of the best amusement parks not only of eastern Ukraine but the whole Europe. It has lovely well-groomed territory with modern diverse rides, interesting sculptures, fountains, exotic plants and even lake. It is a perfect place to become a child again.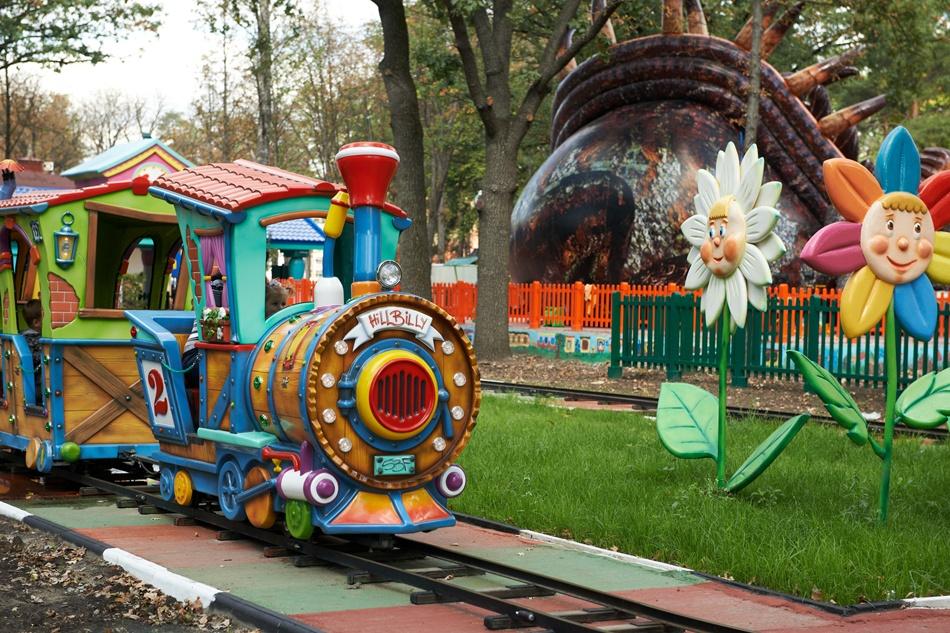 Dnepropetrovsk region
Cossack Farm Galushkovka was founded in XVII century by Cossacks who has settled there. Now it is a natural museum where everything looks like in real life of Zaporozhye Cossacks. You can visit this place by yourself or have the special excursion. If you want to travel back in time, you should definitely visit this most ethnic sight of eastern Ukraine.
Monastery Island is located in the city center. You can reach it easily by the pedestrian bridge. A name of the island is due to Byzantine Monastery which was situated there in the middle of XIII century. Nowadays it is a great place for a rest with the sandy beaches, cozy cafes, rides and even a small zoo.
The Quay in Dnepropetrovsk is a real pearl of eastern Ukraine and a visiting card of the city. The quay is very beautiful, well-groomed and has the fantastic views. Besides, it is considered to be the longest one in the whole Europe.
Zaporozhye region
Safari Zoo is like a small world of wild nature. It is a private zoo with more than 80 kinds of amazing animals. The zoo has a picturesque territory with numerous ornamental plants, artificial lakes and sandy islands. So there you can watch animals surrounded by incredible landmarks.
Khortitsia Island is the pride of Zaporozhye region and eastern Ukraine. It is the remarkable historical place which was the homeland and the capital of Ukrainian Cossacks. Now it shows an image of their life style with a church, house of ataman, school, smithy, tavern, etc.
Voznesenkovsky Park is a unique green space in the noisy city. It is considered to be one of the most romantic places of Zaporozhye. It was reconstructed not so long ago, so the territory is very modern, clean and well-groomed. The park is a popular place for the rest and different cultural activities.
Welcome to eastern Ukraine and enjoy its beauty!